Different Thoughts
Apr 10
Palm reading is not fortune telling, this won't tell your fate. This will however will let you know about your characteristics, your life, relationships and who you are.
The lines keep on changing as you evolve in life. You can see your strengths to capitalize on them or your weaknesses to improve them. However, basic palmistry is fun, this is something anyone can enjoy and try. All it takes is looking at a line on your palm. We below explain in detail what few of lines on hand tell you and you can analyze your hand.
To know more about yourself simply click picture of your hand and send it to us. 
Nov 25
Google Envelopes turns Gmail into snail mail, wraps it in precisely routed Maps printout — Engadget (concept)
Nov 10
There is nothing impossible to him who will try......
Oct 27
[video]
Jul 31
Mobile Portals are key to the success of any Mobile operator, however the times are changing and we need to create a pull based strategy to get consumers on board. The presentation deals with such a strategy.
Jun 02
3G in India and next steps
Generally Everyone in business community thought 3G will be the next big thing in India.
See on slideshare.net
May 31
The Future of VAS in India.
The presentation talks about the future of VAS in India and how it is going to shape up from a Telco perspective. However this is valid of all the vas industry in India. The views mentioned are of my alone.
See on slideshare.net
Data Monetization for a Telco In developing nations.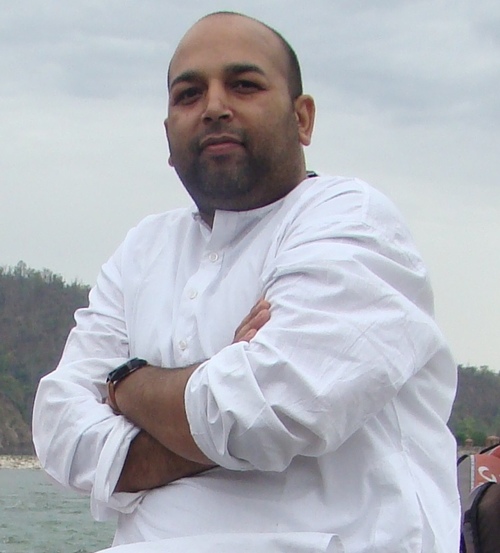 It was when I was working with Hutch, my sales head told that the handsets in any market follow the technology available in the market. Telecom companies came and Handsets followed, initially basic, then after advent of 2G, 2G handsets followed. With 2.5G GPRS Handsets were out in the market with 3G it turn for 3G handsets and with 4G handsets will again follow suite.
But market is not only about Technology and Handsets it is how people use these services in daily lives. Video calling is dead and may not happen great deal in any market especially if the market is price sensitive. The real use of 3G will be enabling broadband for the retail users or general public.
So net net in few months from now 3G will be all about what speed and how much data available for browsing on handsets and computers. If you are thinking people will Download and what services it will be then it may lead to Online Gaming, Music, Mobile TV, you tube and social networks. The only billing service from a Telco perspective will be Mobile TV, the rest is consumable data with plans.
So Mobile Operators need to look at their portals and check how much integrated it is with the internet world or it doesn't make sense, customers may use the same like they use Google. They come and move on to separate sites and when they need they come back. Telco will have to sooner or later have to leave control of the customers on directing them to their particular walled garden. The Moment they drop the wall consumers will have choices and that will bring in revenues.
My strategy below 10 points if I am the product manager for Data services –
Browsing revenues is the key, this will generate your 50% of revenues
Lucrative Data plans is the key, rentals will generate another 30% of revenues.
Target specific phones and O/S like Android, I- phones as they will generate 90% of revenues
All downloadable content to be outside the home portal will contribute 20% of revenues.
Make portal easy to browse as much as possible, Keep Google search on Top.
Apps like you tube, Facebook, Twitter, Maps, Music, Images and Yahoo on the first page.
Adult services at bottom of the page( Don't shy as this will generate at least 70%- 80% of your revenues)
Apps on E- Mails at the end of the page or may be at second.
All your content should be on second page/third page.
Make your site in tabular format since customer discovers more on such sites.
As a Content providers if you are big enough a regional players you might have to worry a little in the next few years but if you are a integrator and buying and supplying content, trust that 80% of such ventures will either loose out to bigger and better players or close down as they will not be able to scale up.
Scale up to what people with look forward to. Look at the future or desktops/laptops; there will be no portable media transfer like Disc very soon on laptops. Music, images, videos, movies will soon is never to be sold on discs and move up to Data drives and internet.
Replicate Desktop internet on mobile and offer your services. What service it will be is a challenge.
If you think the above prediction was scary there is the second one, if you are offering Voice based services, proposed extinction date will be from three to five years from now if it is not a killer service. For a killer one take an extra one year.
Below is snapshot of the population of the world you are a part of –
Age structure
0-14 years: 26.3% (male 944,987,919/female 884,268,378)
15-64 years: 65.9% (male 2,234,860,865/female 2,187,838,153)
65 years and over: 7.9% (male 227,164,176/female 289,048,221) (2011 est.)
Median age
Total: 28.4 years
male: 27.7 years
female: 29 years (2009 est.)
The world is young and India is Younger. Look at India Snapshot
Age structure
0–14 years: 30.8%, male: 188,208,196, female: 171,356,024
15–64 years: 64.3%, male: 386,432,921, female: 364,215,759
65+ years: 4.9%, male: 27,258,259, female: 30,031,289 (2007 est.)
Median age
25.1 years
Rural Population
72.2%, male: 381,668,992, female: 360,948,755 (2001 Census)
30% of less than 15years population is yet to grow they have not known a life without internet. In next 5-7 years this will be a huge population which will be tremendous user of internet and web based services. The Existing population is fast migrating to internet and web based services. The question is what services Voice will play as I don't see the future in it. All services of Voice will also migrate to web and mobile web to let customer choose. It will be a world of internet and internet alone… and customer will be king before Content.
VAS organizations participation in India
See on Scoop.it - Mobility & Beyond

According to Indian Council for Research on International Economic Relations, for every 10 per cent increase in Internet and broadband connections, India could…
See on slideshare.net